'Vehicle GPS Tracker for Car', something you've probably googled but are struggling to find information on.
Do you want a hidden option, plug n play without wiring, a portable option, or a combination of all? Do I need a SIM card?
Depending on your requirements, there is a GPS tracker type that will suit your application.
Introduction to a GPS vehicle tracker
There are some variations of features throughout makes and models of trackers, but the below bullet points are the main components of a device.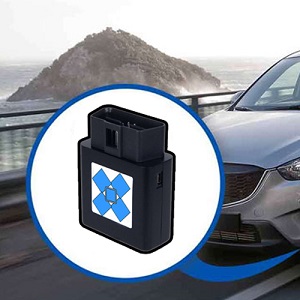 Requires GPS access to obtain positioning information. This service is available to everyone, and is a capability that is inbuilt into the tracker
Requires SIM Card for sending that location data to a tracking server, or another user which has requested the location from that device.
Requires Configuration to tell it what SIM card (telco) provider it is using. If you are sending location data from the tracker to a server, it will require the tracking server IP addres or hostname as well as a port. (ie. Hostname: portal.tracking.com.au Port: 9999
How can a GPS Tracker locate itself?
GPS Trackers can find their location using one or multiple of the three methods;
GPS

Available in most, if not all GPS trackers. The most standard way of locating a device, as it uses GPS data from multiple satellites to determine it's position.

Cell tower triangulation (Assisted GPS)

Assisted-GPS technology enabled devices can help to speed the initial detection of satellites.
Satellite positioning information is provided to GPS devices through a-GPS, sent over the mobile network.

Wi-Fi Positioning System (WPS)

Available in select models. Improves accuracy indoors, where there may be obstructions, preventing line of sight between gps tracker and satellites.
For example, the roof of a house, or being surrounded by skyscrapers.
How can a GPS tracker send its location?
GPS information is sent over the cellular network.
Within Australia, the most common methods are on the 3G & 4G networks.
The 2G network shutdown Australia has already happened, so avoid buying any tracker that runs over 2G (GSM). Ideally, you want to be looking for a 4G GPS Tracker to future proof.
The three type of GPS Vehicle Tracker
You have three options for GPS Trackers in your car, you can plug them in, wire them in or use a portable option with a battery, magnet, solar panel or all three.
All of them will require a SIM card with an active phone plan.
Cheap Plug in GPS Tracker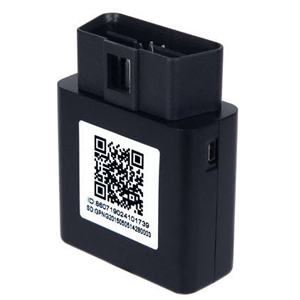 Since the late 1990s, all cars as a requirement must have an 'OBD' port, which is a diagnostic port used for reading information electronically from the cars ECU/Computer.
There are OBD GPS trackers that will plug into these ports, drawing power directly from the vehicle.
These types of trackers are much easier than a hard wired options, and the cheapest. These are great options for both business and personal use.
They are generally out of sight, with inbuilt mobile network and GPS antennas as standard, but it depends on where the OBD port is located on your car as to how stealth it is.
Here is some more information about the OBD GPS tracker that we sell.
Hardwired GPS Tracker for car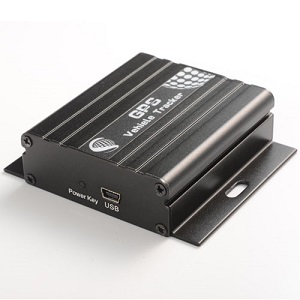 Hardwired GPS solutions are better suited for commercial/fleet use, as they are easily hidden, but do require wiring into your cars power to work.
External antennas for GPS and Network allow you to place the tracker hidden under the dashboard, whilst still having good signal due to well placed antennas.
Hardwired options often come with options for controlling immobilizers, fuel pump activation, driver key fobs and microphones. See our wired hidden gps trackers, also handy as a motorbike tracker.
Battery Powered Tracking Units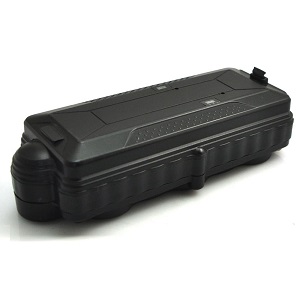 Battery operated GPS Trackers do not require any wiring or plugging in of any kind to work. They work on a rechargeable battery which is charged via USB.
Certain battery GPS trackers such as use the Wi-Fi Positioning System (WPS), which allows for greater accuracy when inside buildings if satellites are not visible, which they are often not when indoors.
This is what makes them great for GPS asset tracking.
As they use a battery, you do need to be mindful of their charge.
You can reduce the location reporting frequency down to as little as once per day to preserve battery life as much as possible, as well as of course leaving the tracker constantly plugged in with USB.
There's no reason why you couldn't leave this GPS tracker permanently plugged into your vehicle also, as an alternative to a hard wired, or OBD GPS option. Click the link for information on our battery powered vehicle tracker.
GPS Tracker Cost
The cost of a GPS tracker for car can vary based upon the outright costs, and subscription costs. The costs you will pay are as follows
Hardware (Outright, or bundled)
SIM card (Separate subscription, or bundled)
Tracking portal Subscription (Subscription)
Hardware
This is the cost of the GPS tracker itself
This is a once off fee, or bundled in with a higher subscription cost. Generally, one way or another you will be paying it off, much like how a mobile phone subscription works.'
SIM Card
Sending location data to and from the gps tracker for car
A GPS Tracker requires a SIM card for sending/receiving sending the tracking locations to your phone app, or the server.
There are many cheap SIM card options, but you may opt for a managed SIM card solution which is bundled in with your tracking portal subscription, as it is one less thing to worry about.
An example of a low cost SIM card can be found on our amaysim activiation page.
Tracking portal subscription
How you view your tracking information
This is the main cost you will pay, charged per month. Choose a provider such as GPYes Tracking Solutions that will not lock you into any contracts. Portal subscriptions are separate to SIM card subscriptions, but there is an option to bundle them together to save costs. This is generally only available on bulk purchases (10+ gps trackers)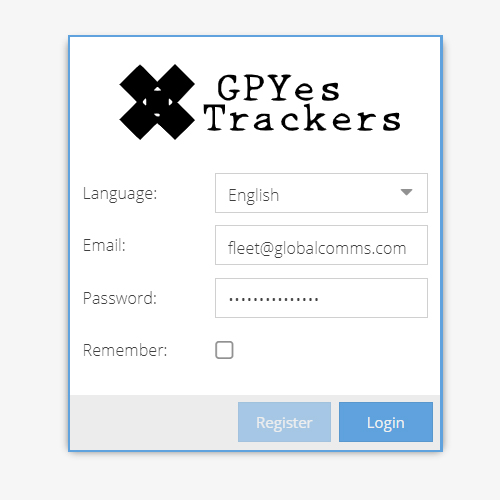 Conclusion of the best GPS Tracker for Car
To determine which is the best option for you, you'll need to work out your requirements and what features are a must have.
Depending on your requirements, there is a GPS tracker type that will suit your application.
If you want a solution with minimal configuration and installation, use an OBD GPS tracker which plugs into your vehicles OBD port.
Want to a hide a GPS tracker within a truck? Use a wired option which can be installed underneath the dashboard.
Do you have a shipping container which doesn't have any power? Use a battery or a solar powered gps tracker which uploads tracking data twice a day to conserve battery life.