This guide will show you how to activate your Amaysim GPS Tracker Sim Card to work with the GPYes Vehicle GPS Tracker
Please note this activation process is performed on a computer by visiting the Amaysim activation website.
Your browser or device may display the activation options slightly different.
Table of Contents
1.) Prepare your GPS Tracker Sim Card
To begin with, get your Amaysim card package ready which has the SIM Card Number (also known as ICC number). You will need this in the next step to activate.
The below SIM card number is an example, you will need to refer to your own package for the correct SIM card number.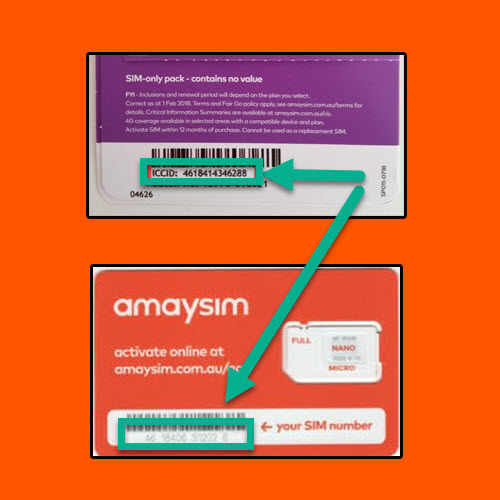 2.) Activate your SIM
Visit the Amaysim SIM card activation page https://www.amaysim.com.au/activate
You will see the 13 digit box for entering your SIM Card Number
Enter your SIM card number in the activation box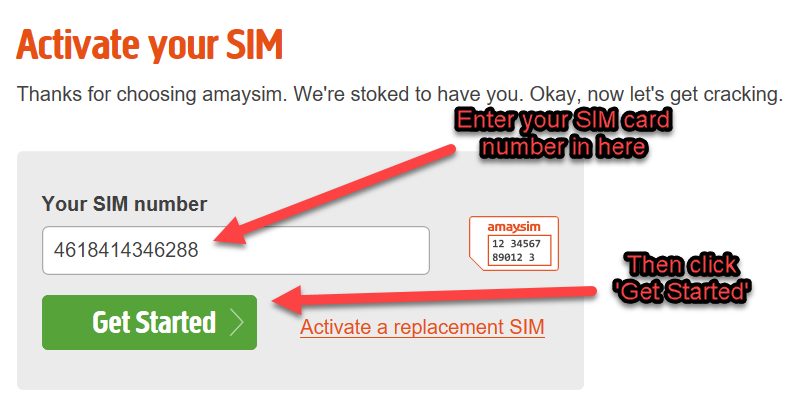 3.) Choose the correct plan
Scroll down to 'AS YOU GO' & select 'Choose'.

4.) Choose a new number
Click 'None' > 'Get a new number' > Take note of your mobile number > Click 'Your Details'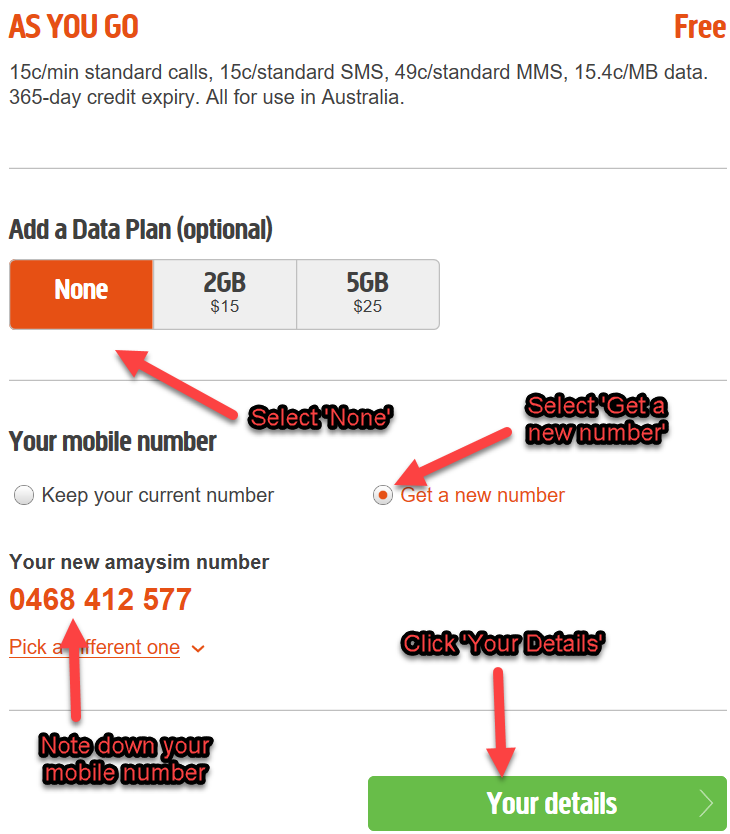 5.) Enter your details
Enter your First Name, Last Name, DOB, Primary contact number, Email address) > Set a password & take note of it > Enter your address > Click 'Payment Details'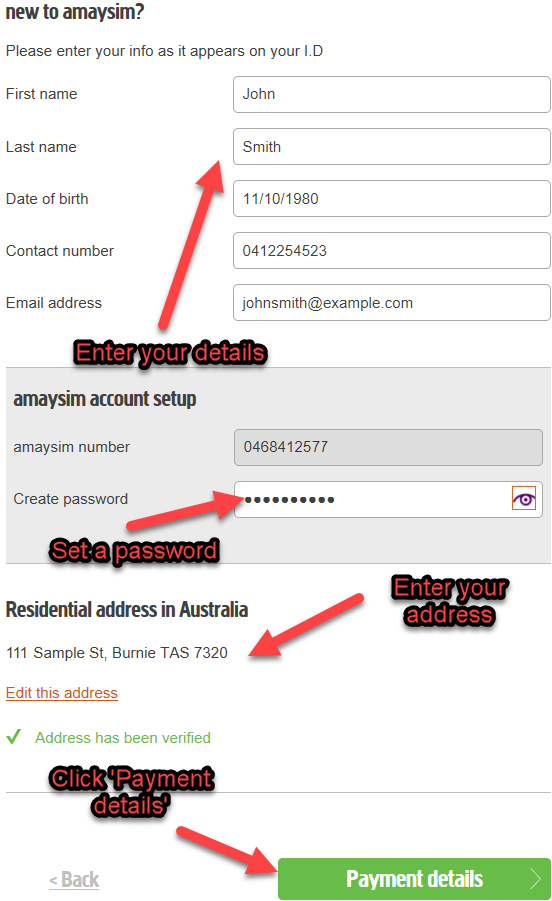 6.) Review your details
Review your details and ensure they are correct

7.) Choose a Payment Method
Select a Payment method of either Credit/Debit card or PayPal > Agree to the 'Terms & Conditions' > Continue to PayPal or Credit/Debit information) depending on what you have chosen.
8.) Enter your Payment information
Option A.) PayPal
If you are using PayPal, you will need to enter your PayPal Username/Password Combination > Click 'Log In'.
You will not be billed at this point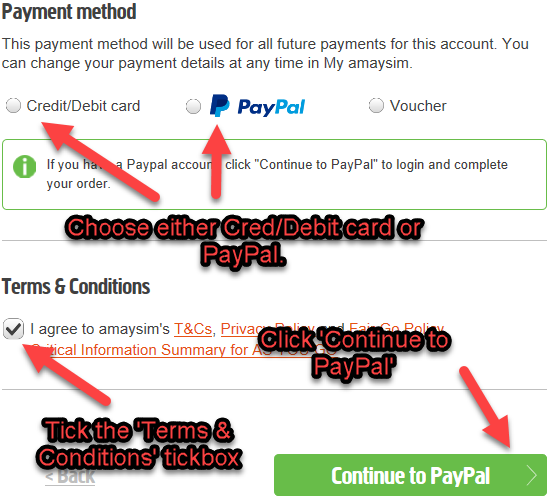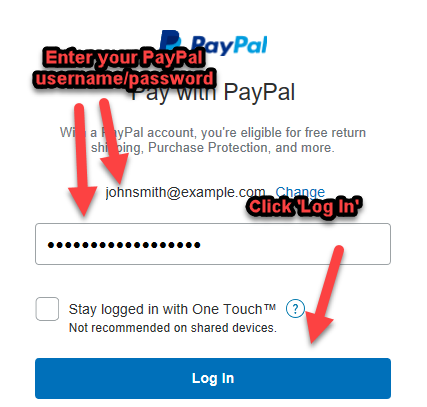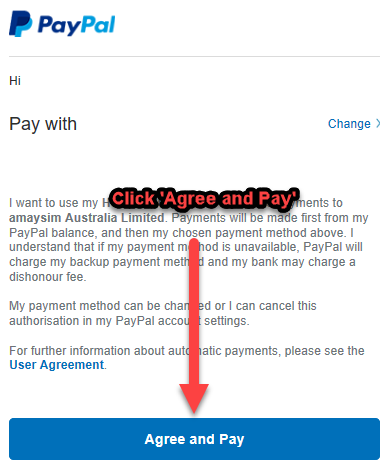 Option B.) Credit Card
If you are using a Credit Card/Debit Card. You will not be billed at this point.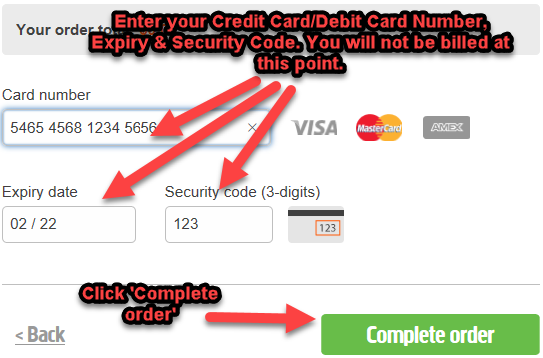 9.) Continue to your account
After payment, click 'My Amaysim' to continue to your account

10.) Provide Identification to Amaysim
Provide identification to Amaysim (Australian law states you must provide identification at the time of registering SIM card) > click 'Check my ID'
Example below shows drivers licence as the form of ID.

11.) Verification Completed
Your ID should now be verified.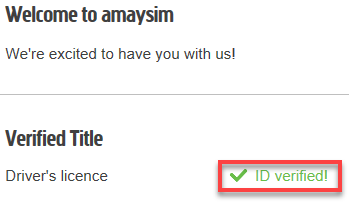 12.) Confirm your Email Address
Update your email address. Go to your email account that you signed up with & locate the email from Amaysim 'One click to verify your email address.

Open the email and confirm your email by clicking 'I'm real and this is my email'.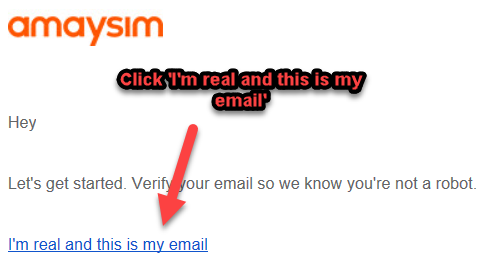 After that, and if successful, you will see the below stating:

13.) Load $10 Credit
Load $10 PAYG (Pay As You Go) credit onto your GPS Tracker Sim Card. This credit lasts 365 days and will require renewal yearly.
You will receive an email when your 365 days credit is expiring, stating that you need to top up.
You can also set credit 'auto top up' so that you do not have to worry about expiring credit. Amaysim will bill you automatically another $10 each year.
Within your Amaysim dashboard, click 'Plan' > add $10 via the drop down > click 'Add Credit'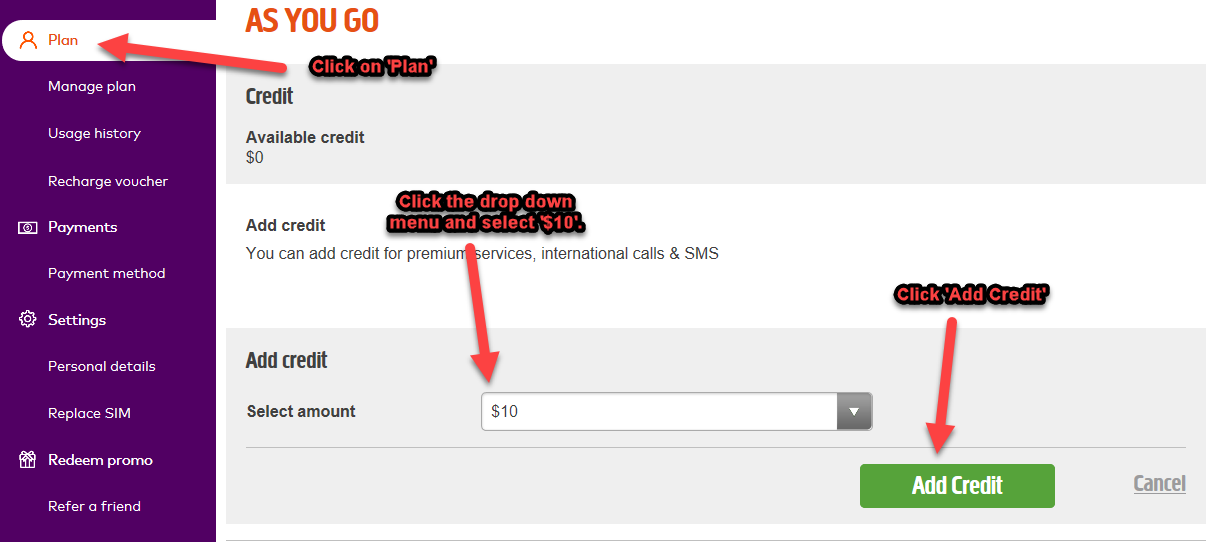 Success
If successful, you should see the below message:



That's it! You now have your GPS Tracker Sim Card activated.
In conclusion, you now have $10 credit on your Amaysim GPS Tracker Sim Card with 365 days expiry.
Purchase a GPS Tracker
If you haven't purchased one of our GPS Trackers, you can research which is the best GPS tracker type for you.