The GPYes Pulse tracking device is a monitoring device that connects to your vehicle through the OBDII port or via the vehicles wiring harness.
The device obtains location data from GPS towers, stores it within on-board memory and then sends it to the GPYes tracking server over the mobile network.
Users can then log into the GPYes Tracking Portal to view their device and other vehicle statistics.
This device is can be used in many vehicles, assets and applications, as long as the host device provides a voltage that is compatible with the tracker.
Table of Contents
Device Overview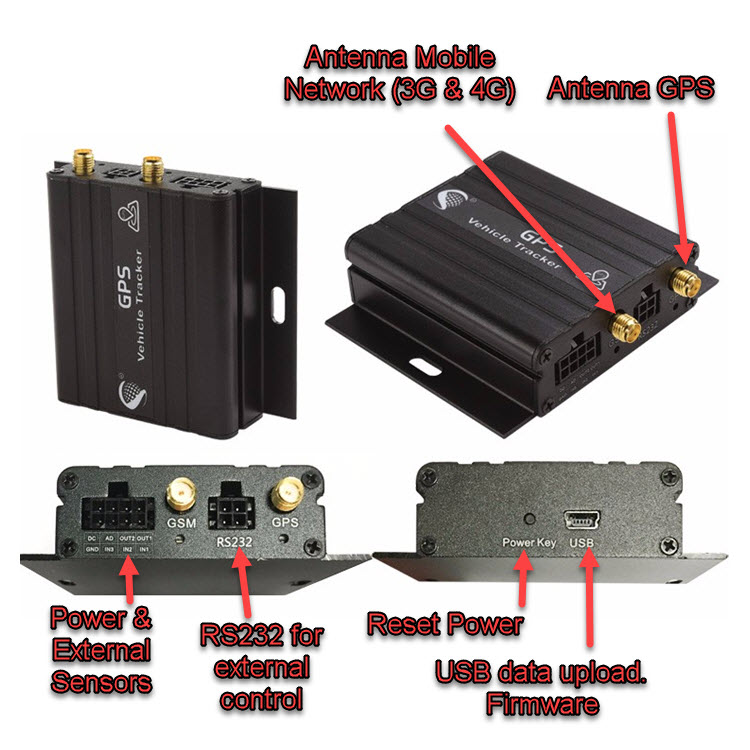 SIM Card Installation
The SIM card is located on the PCB which is protected by the metal chassis.
Ensure that the device is not powered on during this SIM card installation process.
Remove the 4x screws from the face plate, and pull out the PCB.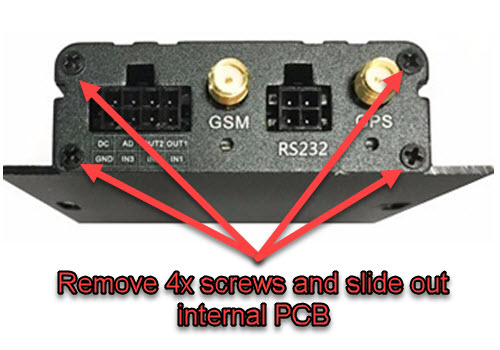 Unclip the SIM card holder and insert the SIM card as pictured below.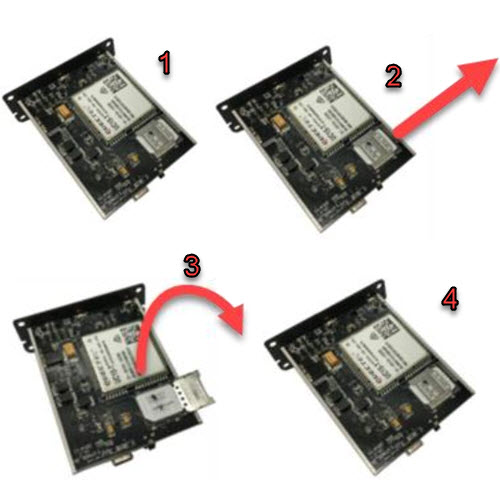 Slide the PCB back into the chassis, mount the face plate and fasten the screws.
Plug in all cabling.
Plug in the wiring loom(s), GPS & Mobile Network (GSM) antennas.
Please note that the GPS & GSM antennas are labelled and must screw into their respective ports.
Install device into vehicle.
Option A.) With OBD Connector
Whilst your vehicle is switched off, plug the OBD connector which is attached to the 8pin wiring loom into the OBD port of your vehicle and mount the tracker within your dashboard.
Option B.) Without OBD Connector
If you don't want to use the OBD connector, or your device did not come with one, and wish to completely hide the tracker, you can cut the OBD connector off, and wire the device in.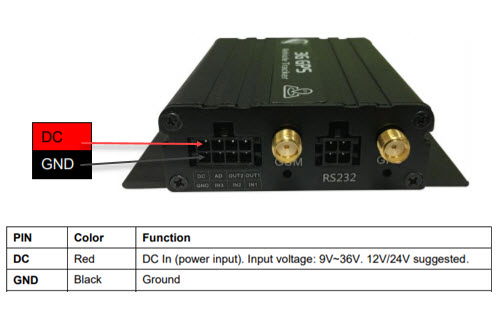 Route the cabling
Route the GPS & Mobile Network antennas up through the dashboard and mount them to the underside of the dashboard surface.
Turn on vehicle
Turn car on and allow to sit for 1 minute before moving. This is to ensure that GPS signal is located and a lock is made.
Without this 1 minute wait before driving the vehicle, the tracker may not be able to report your location correctly for 2-5 minutes.
Installation Complete
You should now be able to see the location of your vehicle within the GPYes Tracking Portal.
For more information on how to use the web application (tracking playback, trip reports, km's traveled, geozones, etc), please see 'Using the web interface' to read about it