Real-Time Tracking & Live Updates
Pinpoint your vehicle and its previous locations on our live tracking map, accessible on any device.
As your vehicle moves, the map will continuously update to show its current location and current statistics.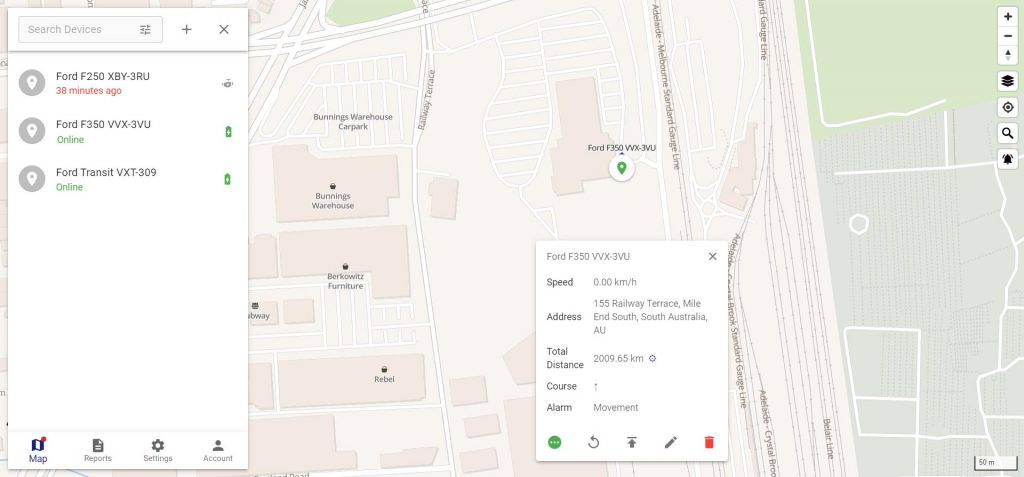 There is no limit to the number of vehicles you can have shown on a single map.
Check the video below for an overview of how the system works.
View Driving History
All your past data is at your fingertips. Easily view driving history through our built-in reports.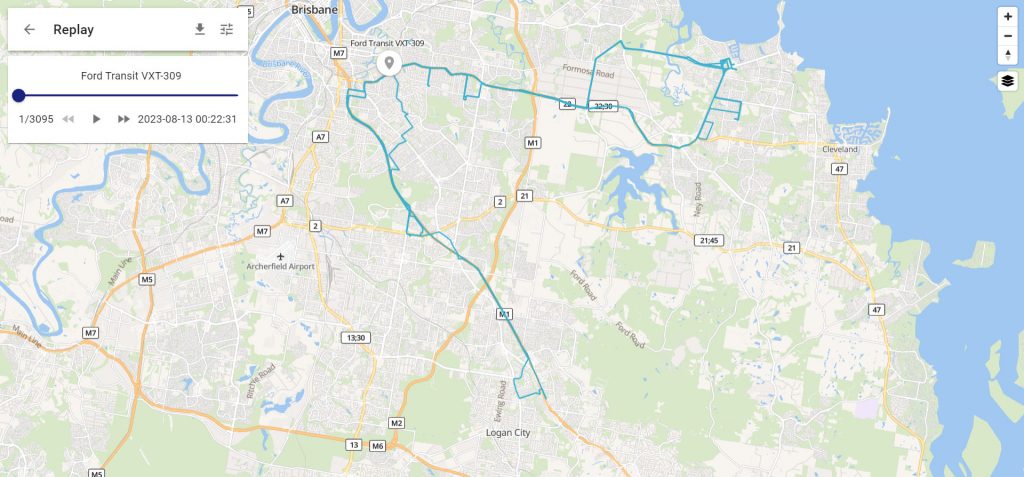 Set up Geozones
Set up areas of interest called 'Geozones', and be notified when someone leaves or enters.
Geozones are perfect for keeping track of your employees when they leave or arrive at the office, factory, job site, or any other area of interest.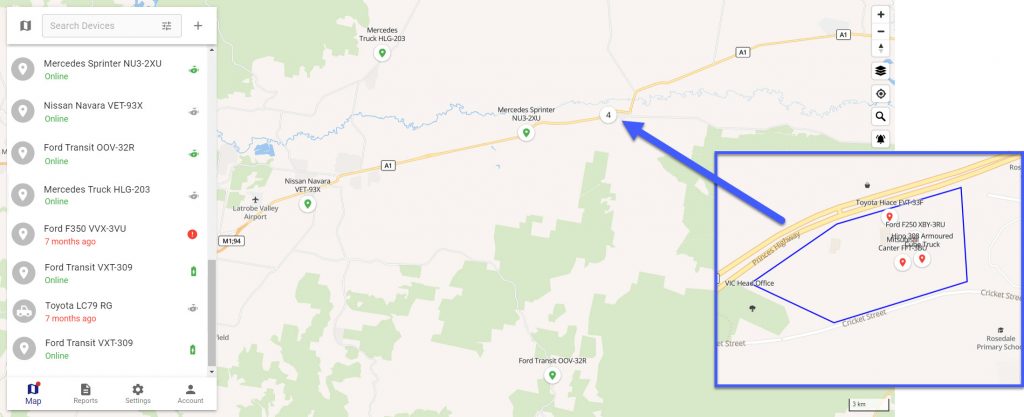 Setting up a Geofence takes just a few clicks with our geofence editor tool.
Driving Reports
View driving statistics such as date/time, beginning address, destination address, distance traveled, max speed, alarms/notifications, and average speed.
Perfect for keeping track of your employees, validating timesheets and kilometers traveled.
All data is available to be exported into your preferred accounting or external analytical system.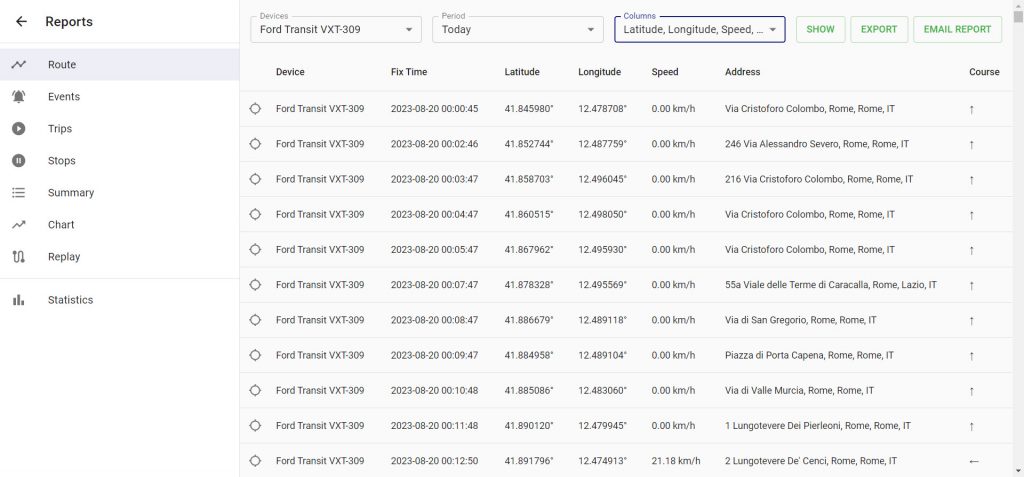 Notifications & Alarms
Choose from a multitude of alarms and notifications such as exceeding a set speed threshold, device disconnection/unplugging, geozone entry & exits, movement alarms, online & offline alarms, and more.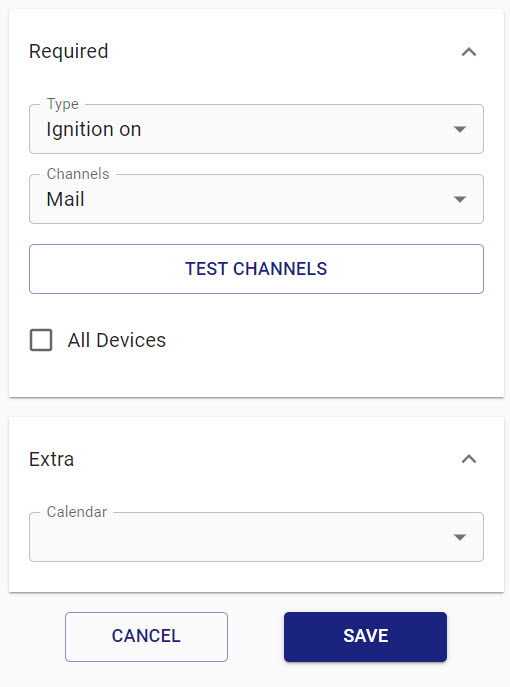 Always stay on top of what your vehicles are up to by configuring these alarms to be sent to your device as a in-app pop-up, or via email.