Real Time Tracking & Live Updates

Live tracking on PC, iPhone and Android devices.
Pinpoint your vehicle and its previous locations on our live tracking map, accessible on any device with an internet connection.
As your vehicle moves it will update its location on the map, along with statistics about the vehicle.
There is no limit to the amount of vehicles you can have shown on a single map.
View Driving History
All your past data is at your finger tips. Easily view your driving history from days, weeks and even years ago.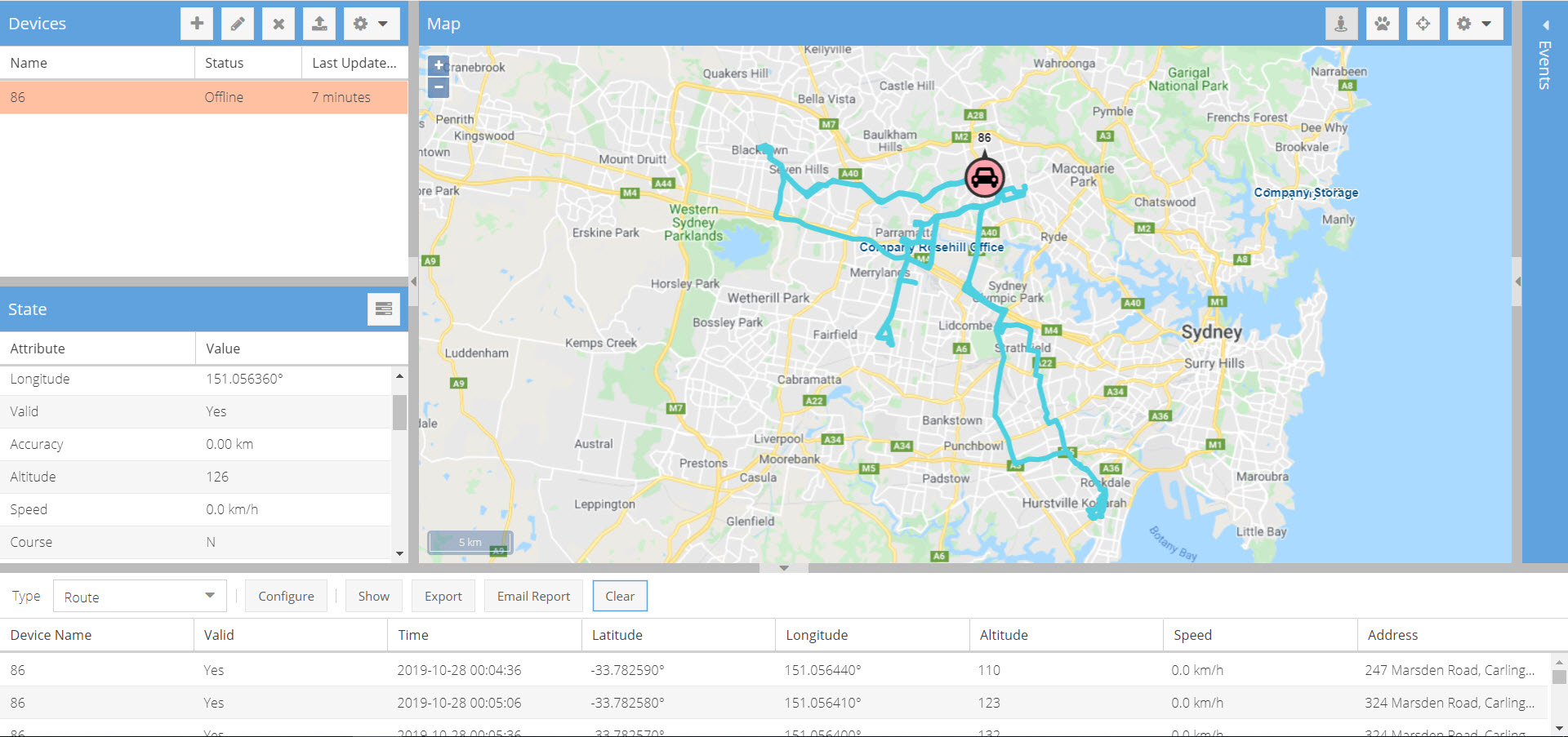 Set up Geozones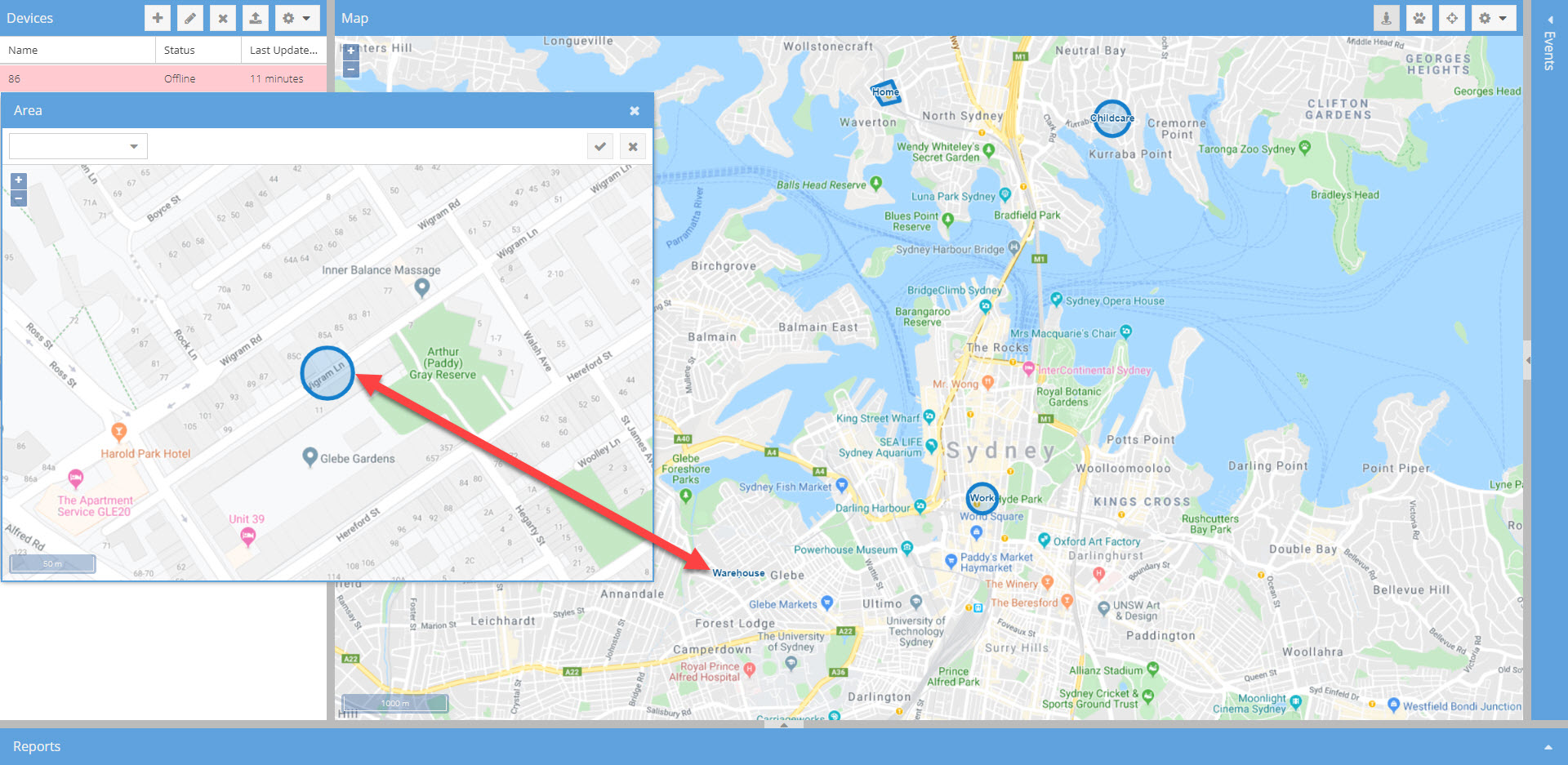 Set up areas of interests 'Geozones' and be notified when someone leaves or enters.
Perfect for keeping track of your employees when they leave or arrive at the office, factory, a job site, or any other area of interest.
Driving Reports
View statistics about your driving such as date, time, beginning address, destination address, distance travelled, max speed and average speed. Perfect for keeping track of your employees, timesheets and kilometers travelled.
You can even export the data for ATO tax purposes.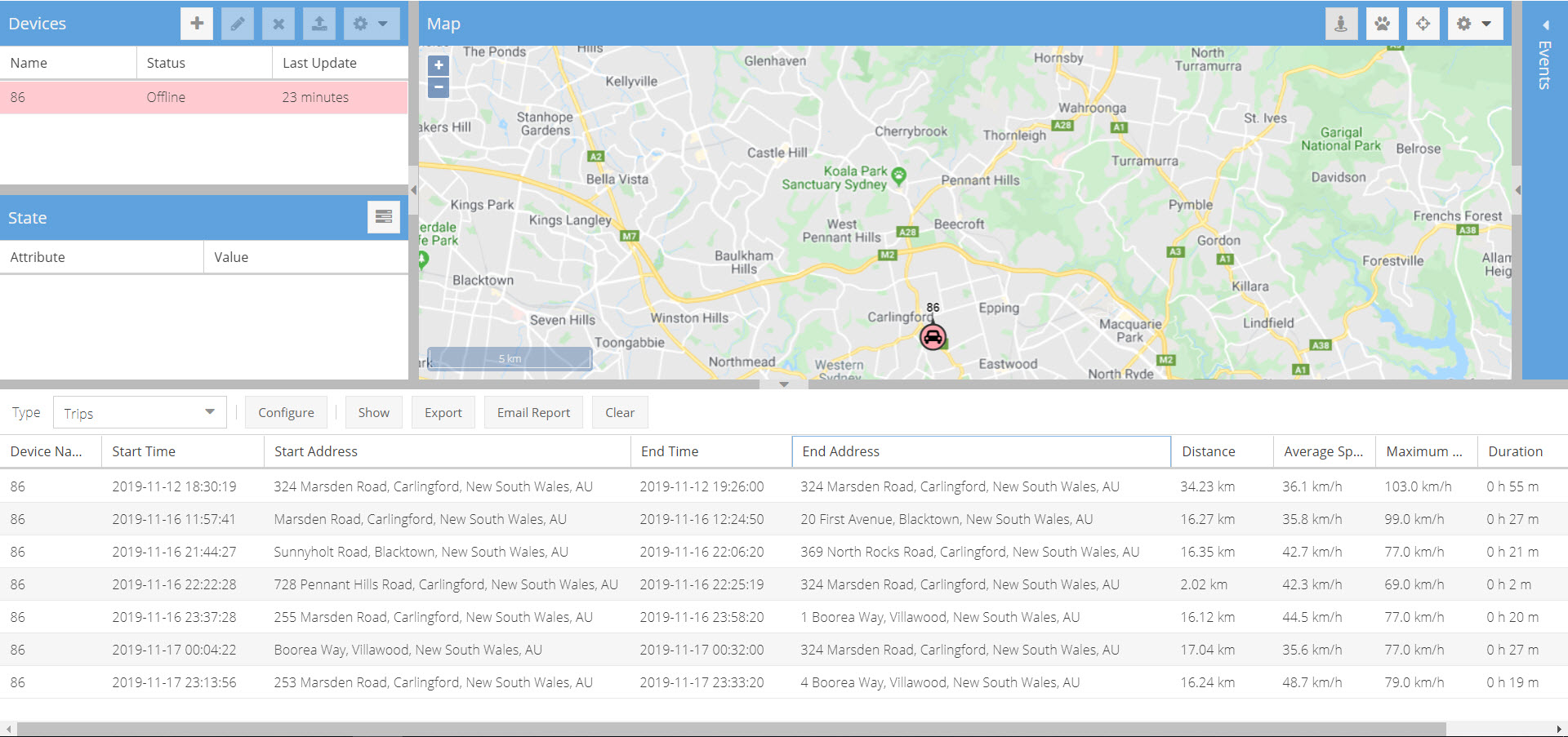 Notifications & Alarms
A multitude of alarms such as overspeeding, device disconnection/unplugging, geozone entry & exits, movement alarms, online & offline alarms and more.
Configure these alarms to be sent to your device as a pop-up in app, or through email to stay on top of what is happening always.