Vehicle theft is on the rise, so you need to be prepared and protect your vehicle.
No longer are locks and alarms enough, you need to be able to remotely track your vehicle with a discreet wired GPS tracking device.
A wired GPS Tracker will suit most vehicles operating between 9v-36v.
It is a fully featured GPS tracking device that works on the 3G & 4G network.
Live web tracking via an internet browser, as well as iphone & android apps.
If you are a business owner or a fleet manager, you can track all of your vehicles on one location. This will allow you to keep track of your vehicles & employees.
APPLICATIONS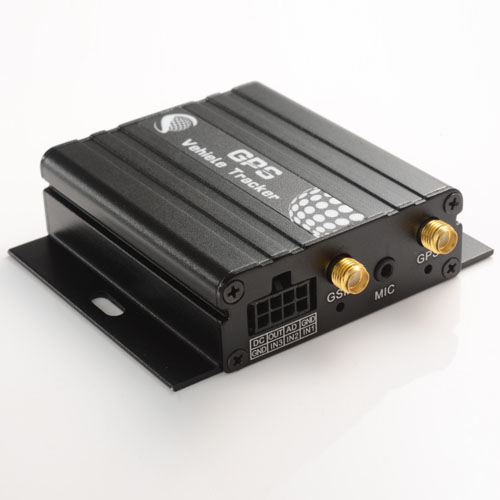 Personal vehicle tracking (cars, 4WDs, caravans, utes)
Bus and coach tracking
Company cars, utes, vans and truck tracking
Machinery tracking
Boats, jet-skis, etc tracking
Benefits
Being able to track your car remotely from a phone or computer is an excellent insurance method.
The benefit of this is that you are able to ensure you're always aware of where your vehicle is, whether that's outside your office, home or in a busy park.
With the ability to be wired into your cars electrical system, there's no need to ever worry about chargingthese GPS trackers. A backup lithium ion battery ensures that tracking continues long after power is switched off.
What's more is that many wired GPS trackers are very easy to install.
In most cases installation takes a few wires to install the GPS tracker into your vehicle's wiring.
Inexpensive option for one or more vehicles
Monitoring 24/7 for all types of vehicles; cars, motorhomes, caravans, vans, tractors & trucks.
Option to disable starter motor.
Option to monitor fuel usage with external ultrasonic fuel sensors
3G & 4G mobile network access.
Web portal accessible on any device, anywhere
Reporting on vehicle behavior
See an increase in customer satisfaction with short response times
Monitoring allows for lower vehicle mileage, abuse and fuel usage.
Theft deterrence
Theft retrieval
Features
These devices also come with a variety of features
Communication over the 3G/4G mobile network
Uses the GPS/NAVSTAR system for best accuracy.
24/7 access to trip history
24/7 access to vehicle driving reports
Built in backup battery for storing location data should a network issue occur
Location tracking & data upload every 30 seconds.
User defined overspeeding reporting. (e.g Australian speed limit set to 110km/h.)
Covers a wide range of vehicles which support 9-36v systems.
Backup battery in case of power cut to the main supply
Reporting every 3 minutes whilst the vehicle is moving (optional: every 1 minute)
Reporting every 60 minutes when the ignition is off (optional: every 30 minutes)
Harsh Driving / Harsh Acceleration / Crash Sensor (in-built)
How To Track with GPYes
GPYes Web Portal (accessible on any device with an internet browser)
Android Application (available on the app store)
iPhone/iOS Application (available on the app store)
How a Wired GPS Tracker can help
By monitoring your vehicles with an wired gps tracker you can reduce business costs.
These trackers are easily hidden up in the vehicles dashboard, with the external antennas having the ability to mount underneath the dash for excellent signal.
By installing this wired tracker, you will see a reduction fuel usage, employee down time, and massive increase in productivity.