A magnetic GPS Tracker is a popular solution designed for tracking assets which have no power source.
These types of GPS trackers are designed to last for up to years on a single charge. They work by locating using satellites and WiFi networks for location data, then communicating that information back to the tracking server.
The data on the tracking server can be viewed within a map using a web portal, or a mobile app.
A GPS TRACKER MAGNETIC TYPE FOR ASSETS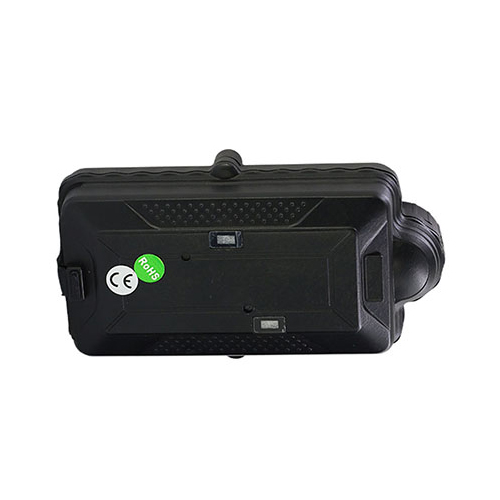 Magnetic tracker overview;
Primarily used for tracking assets
Strong magnets for sticking to metal
Can last for years on a single charge based on data upload interval
Integrated solar panel options are available
APPLICATIONS
A magnetic GPS device is a high quality 3G/4G GPS tacker which is designed for use with assets, as well as vehicles.
Applications are as follows
Containers and Cargo
Train carriages
Ships and Boats
Freight & Logistics
Trailer and RV
Trucks, Cars & Vans
BENEFITS
Simple installation without wiring.
Attach it to any metal surface on your asset and the magnets will do the rest.
No external power requirements. Can be recharged via USB
Battery can last for up to 3 years depending on configuration of data upload.
Hard IP67 up tp 1.5m waterproof casing for protection against the elements
FEATURES
3G & 4G data comms for real time tracking
G-Force sensors can start tracking
WiFi & NAVSTAR location tracking
Can be configured in a variety of modes based upon requirements:

Time based mode (interval)
Distance based mode (interval)
Starting mode (time, distance and ignition)
Idle tracking mode

Reports:

Kilometres traveled
Power percentage level report for monitoring battery life
Battery level indicator in each position report

Geozone compatible
GPS TRACKER MAGNETIC SPECIFICATIONS
IP67 rating which means submersible in water for up to 1.5m and dust proof
Operating temperature spans from -40C to +80C
Built in 3 axis G-sensor
5000mAh replaceable & rechargeable battery
Data buffer for logging when network fails
Internal mobile network & GPS antennas
Built-in watchdog CPU to avoid system crash
Built-in motion sensor to save power
Size 120x59x30 (mm)
Weight 250grams
Accurate to within 5m
MOUNTING
A magnetic GPS asset tracker is the perfect solution for your assets such as containers, trucks & trailers.
The handy magnetic & long battery life makes installation simple, giving you much needed visibility over your assets