The GPYes Tracking Portal is used by iPhone/iOS phones, tablets & devices to access the location of their GPS tracked devices.
This application is known as Traccar within the Apple App Store.
Table of Contents
Search for Traccar Manager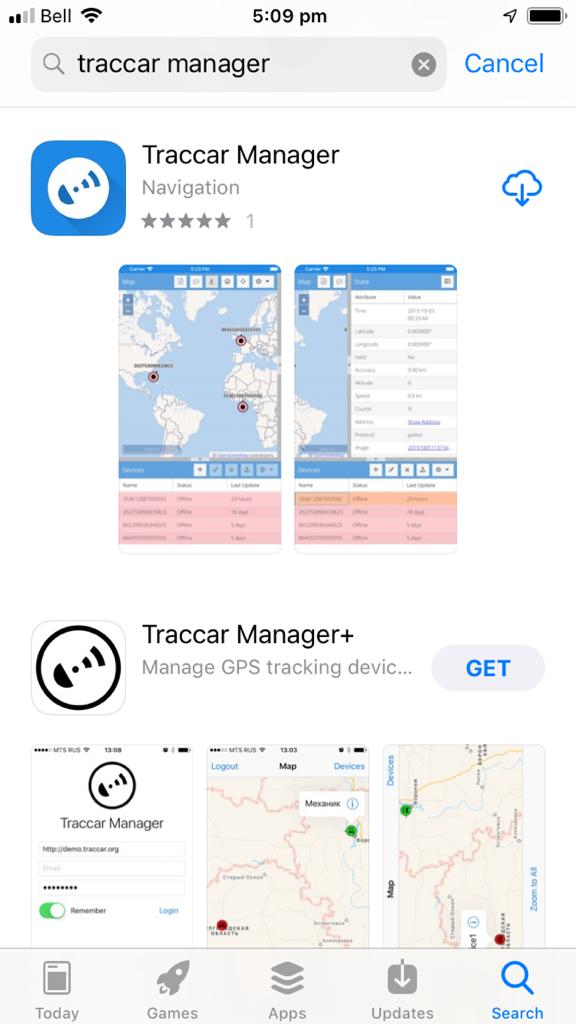 Open the app store and search for traccar manager
Open Traccar Manager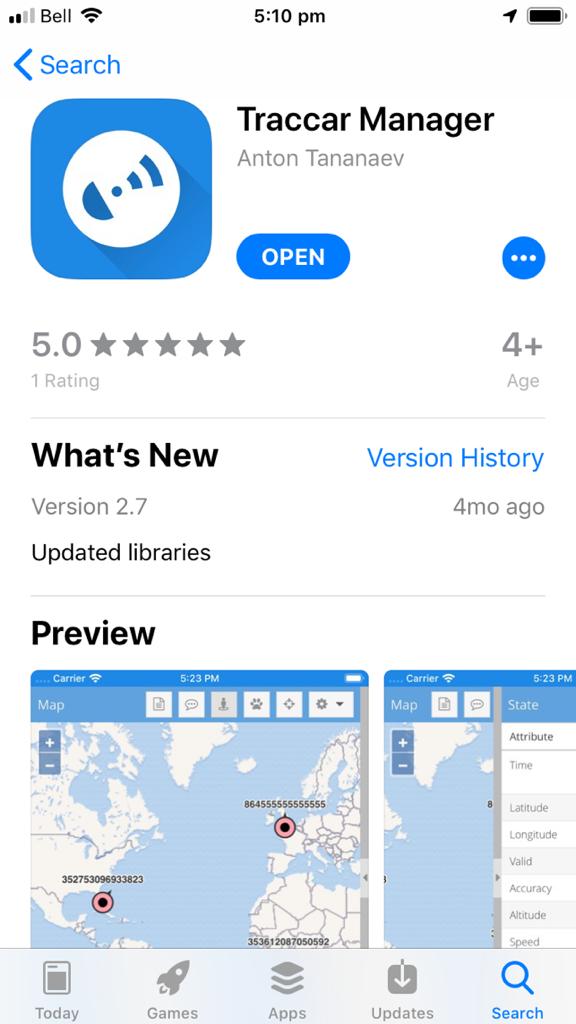 Once the application has been downloaded, you can open it.
Enable Notifications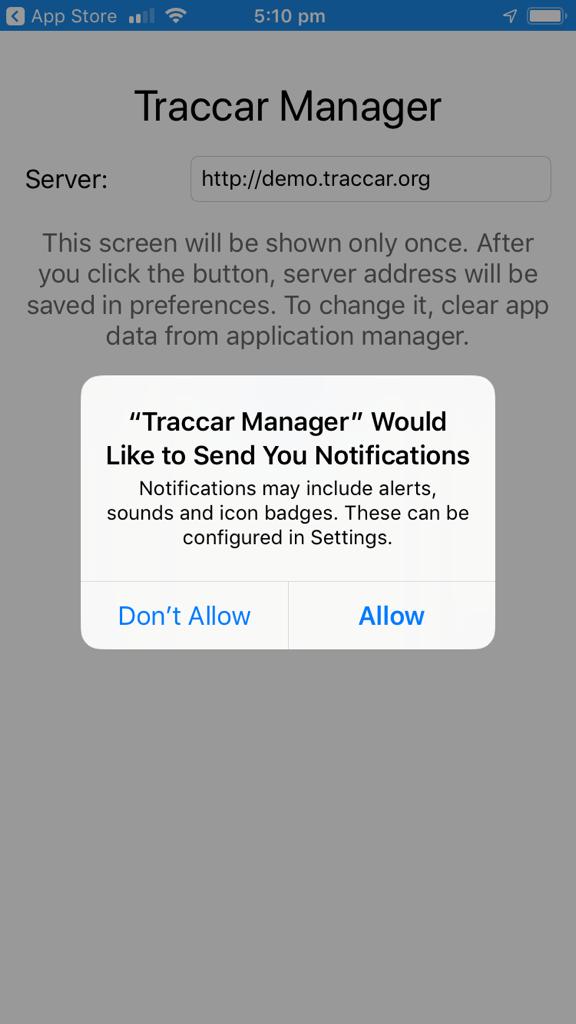 Ensure you allow notifications

When you set an alarm & notifications you will receive a pop up notification & sound on your device through the application.
Set the GPYes Tracking Portal URL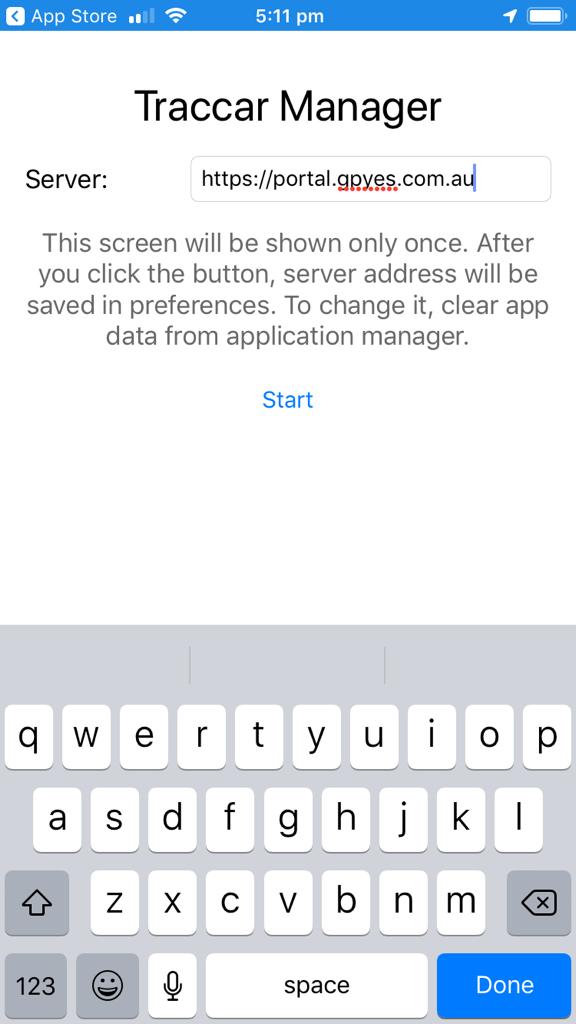 Type in https://portal.gpyes.com.au within the server field. This will direct your application to the GPYes Tracking Portal where your gps tracking devices are registered.
Login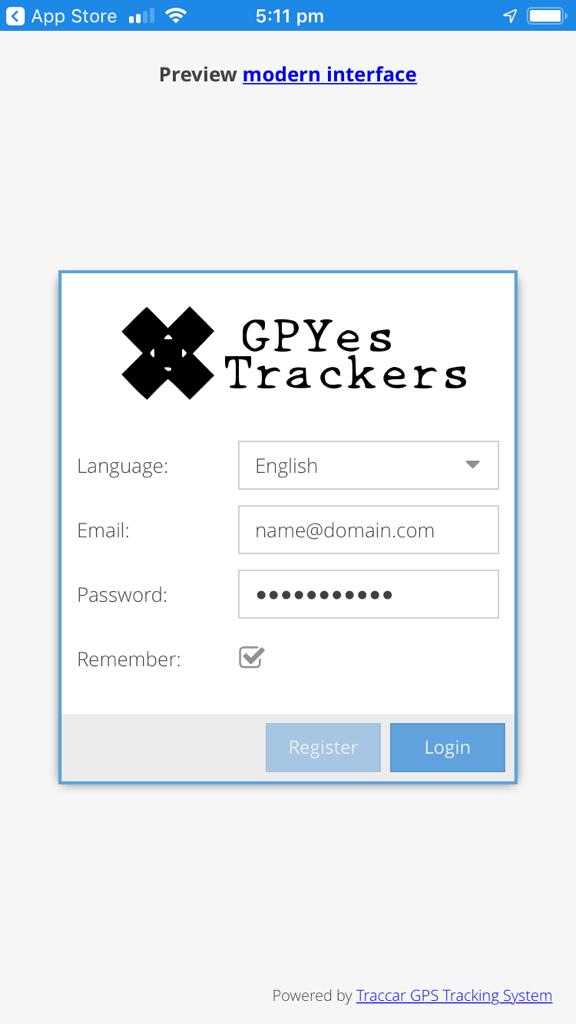 You have the option to log in using the current interface, or trial the 'modern interface'.
Enter your email & password as provided over email and tap Login.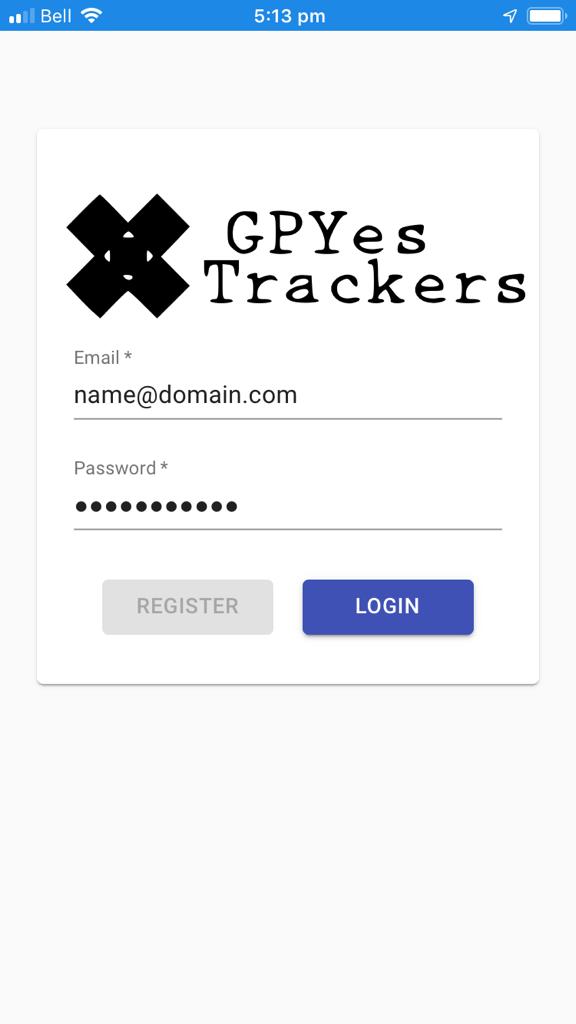 Opt in to the new interface by selecting 'Preview Modern Interface' in the above screenshot, which will look like the image below.
If you have missed the chance to preview the new interface, simply log out and you will have the option again.